Ranging from bright primaries, lace & leather, and all the way to edgy webs and textures no leg will be left uncovered this fall.

Personally, I am one who simply adores legwear (I pretty much live in knee socks & sheer black stockings)
Some trends in legwear this season include the very popular leather legging, sheer black tights (as seen at Anna Sui, Oscar De La Renta, Chanel, and Lanvin), lace, textured and bright opaque colors.
Legwear is deffinately this seasons must have wardrobe accessory. Below are some of my favorite legwear, ranging from leggings to tights and socks.
Opaque Tights
These lovely tights are a great deal starting at 10.50. You can also purchase two for 7.50 or three for an outstanding price of only 5.50! They come in a variety of 8 different colors, these are a great cheap season staple all you fashionistas should add to your wardrobe! These can be found here Alloy Opaque Tights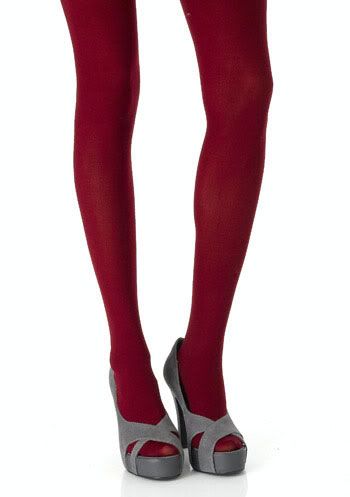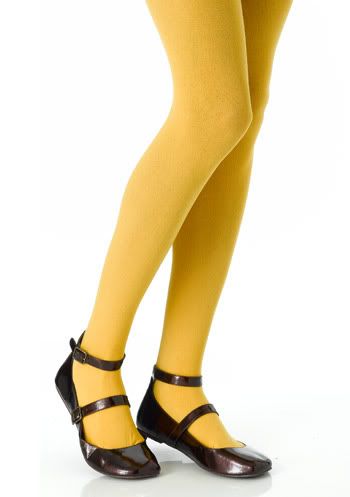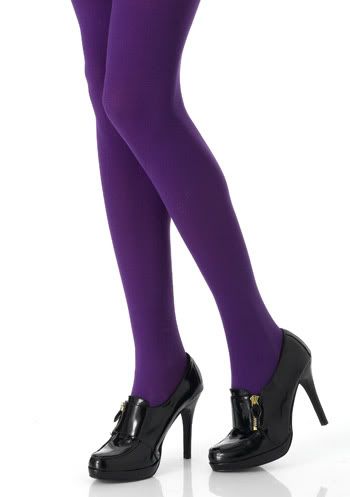 My favorite leg accessory of all time, has to be the "leather" legging. These have been seen on everyone from MaryKate Olsen to Victoria Beckham. The reason I love these so much is their versatility. They can be dressed up with heels for a more polished look or dressed down with a white tee and sneakers for a casual look.

Members Only Rubber Leggings

These Members Only (yes, Members Only!) rubber leggings are slim and sleek. Cut long they gather a bit at the ankle. Finished with a wide waistband can be worn up for a high waisted look, or folded down. Made in the USA. Available in two colors. 88.00 at Urban Outfitters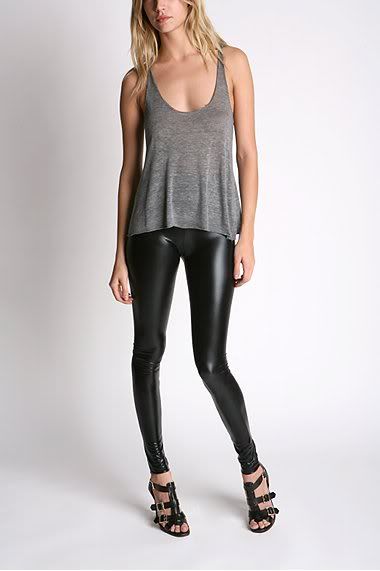 Kova & T Latex Leggings

An updated take on '80s New Wave style. Shiny-finish leggings with elastic waistband and cutout heel at hem. available for 110.00 at shopbop



Silence & Noise Super Shiny Legging

For those of you looking not to break the bank (like myself) Silence & Noise just restocked there amazing "leather" like leggings for a mere 38.00

Get skintight in these seriously super-shiny leggings. Cut long and super-skinny with an allover high-gloss shine. Exclusive to Urban Outfitters. Made in the USA. 38.00 at Urban Outfitters



Victoria Beckham in a polished & sophisticated version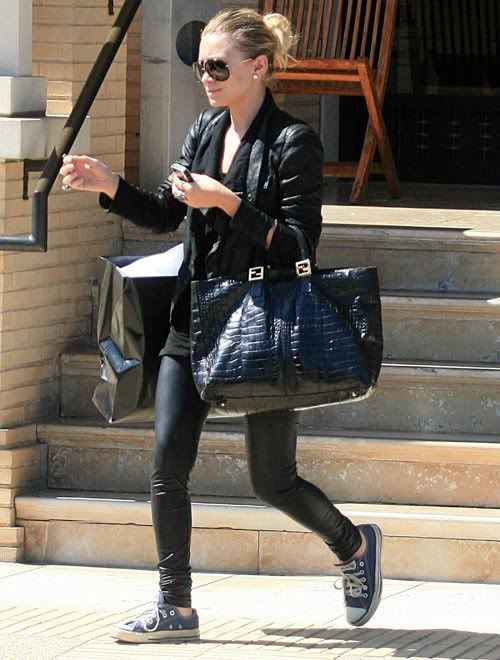 while ashley olsen shows a more casual effortless version.

Textured Tights

I have seen so many great pairs it was hard to choose only a couple, but I picked out my top 3.

Creeping Flowers Crochet Tights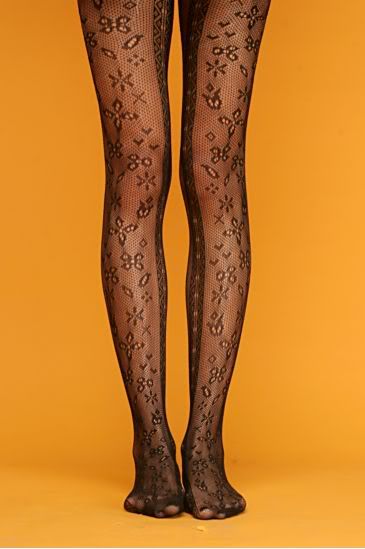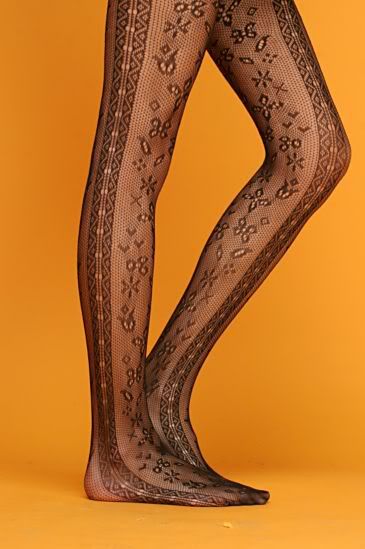 Diamond Crochet Tights




both available from free people

Argyle Crochet Full Foot Tight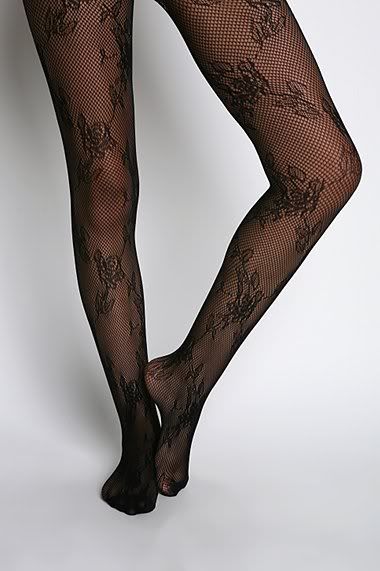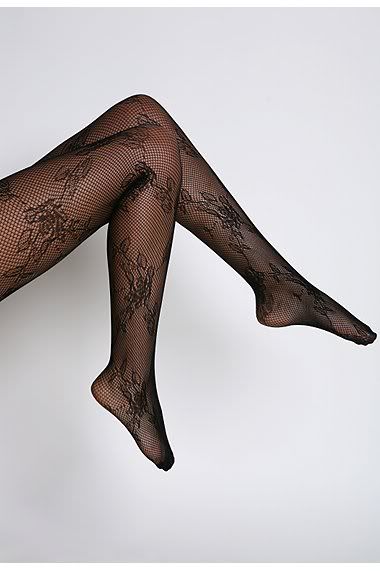 avaible from urban outfitters for 14.00

And now onto socks. I actually bought a great above the knee pair, a thick cable knit in grey from target for only 5.99 (best 6$ i ever spent!) but unfortunately was unable to find them online to post the link!.

Pointelle Knee High Socks

Give your legs a classy flair with this pair of pointelle socks that extend right over the knee.
Availble in black or ivory for only 4.80 these are a great deal. Available from forever 21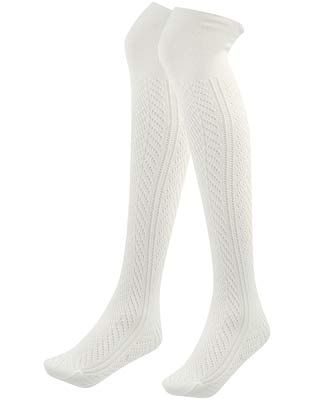 We The Free Snaps & Studs Over The Knee Socks

These may be a bit pricey (58.00 for a pair of socks!) but nonetheless I simply love these, probably one of my favorite pair of socks I have seen yet. I love the detail of the button & snaps, not to mention the tye dye fabric.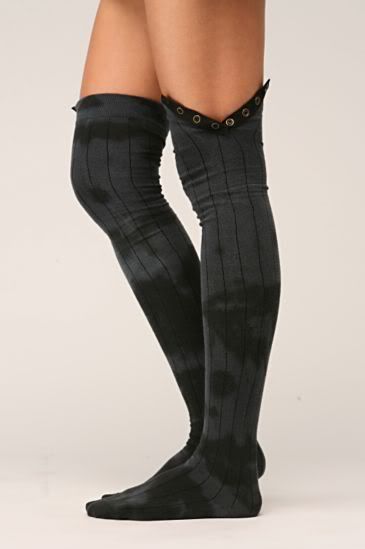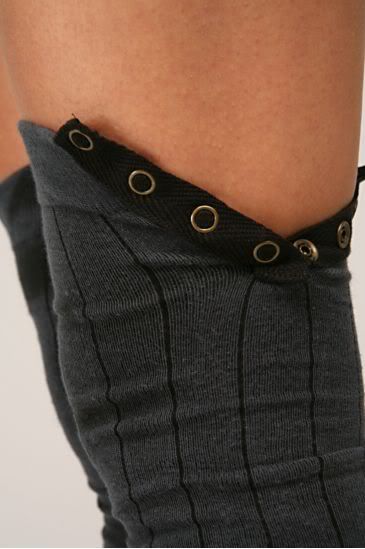 found at free people

Stripe Thigh-High Sock

available in 18 different colors and 3 packs these clasic sport socks, now with a cute twist, are great in my opinion. Pair them with shorts, sneakers, and a deep v neck tee and your ready to go!




available at american apparel